Manfrotto Tripod 190
About 15 years ago, after the first Slik Tripod I bought quickly broke, I went into one of the biggest photography shops in Tel-Aviv in order to buy a new tripod. One of the sellers convinced me to buy the Italian Manfrotto tripod. As soon as I left the shop, I felt deceived and that the seller was only interested in selling me something more expensive than my previous 200 NIS (̴57$) Slik tripod. 4 years later I realized that even if his only interest was selling me something more expensive, I was the one to ultimately gain from it. Ever since, I use Manfrotto's tripods exclusively.

In this article, I will discuss the new legs I now have. Because new legs (tripod's legs), are nothing but pure fun. The previous legs were with me for many years in the field, and friends and students who know me, also know that my tripod had gone through somewhat more than the ordinary tripod.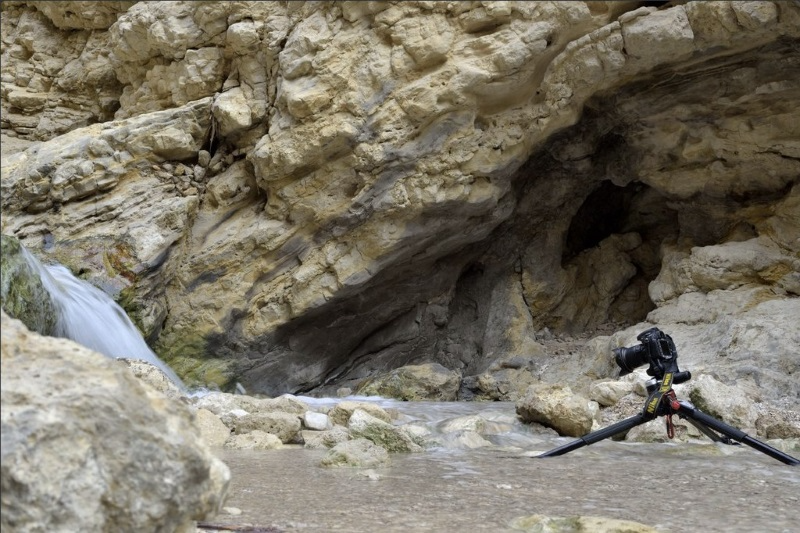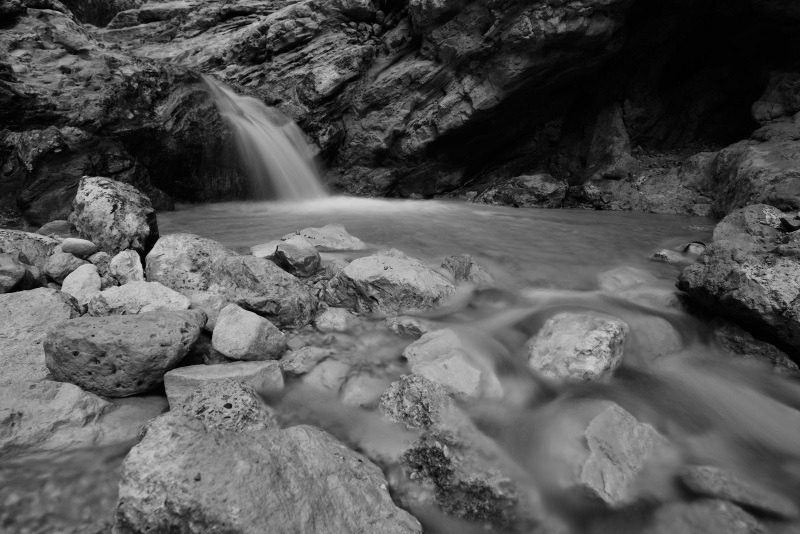 I am a landscape photographer who spends prolonged time in the field. Being in the field is nothing like getting out of the car, assembling a tripod and taking shots. Being in the field means spending the warmest days of the year in the desert, and the coldest days in snow storms at the Hermon Mountain, with temperatures dropping way bellow 0˚. It means taking shots during sand storms, taking shots with a tripod inside streaming water, sea water and at the Dead Sea. A tripod that endures all of this for a long time is a tripod that returns its investment pretty fast. As a landscape photographer, who also travels and encounters challenging field sites, the tripod also helped me in various difficult conditions. More than once, the tripod served as a walking stick (highly not recommended!! Do not try it!!), and rarely, in order to reach the most accurate and specific shot spot, I leaned on it more than I should have (also, do not try!!). And yet, we both survived these trips.
The new tripod is actually a new and improved model of the legs. It is made of aviation aluminum, with a profound ability to reach altitude which allows me to stand up straight and look up through the camera's viewfinder, without having to bend. The legs spread completely to ground level, with all legs literally completely lying down. It enables to pull out the main pole and be put in with a 90˚ angle in relation to the body, which is extremely important for Macro shooting as well as for shooting from low angles and above streams. For example, this picture which was taken by pulling out the main pole, enabling me to shoot the stream from above, while the 1.5KG camera (without a lens) was completely hanging thanks to the stability of the tripod.
Stream photography
This kind of photography requires actual abilities, both strength and stability of tripod legs, in order to achieve the best shooting angles.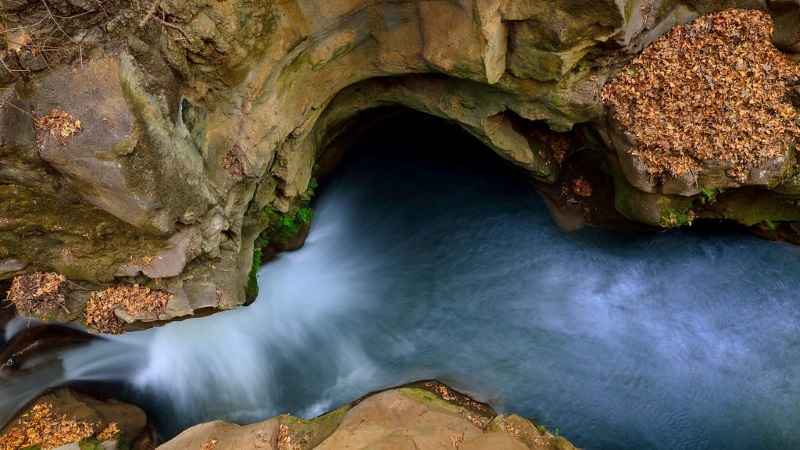 When taking pictures in snow storms, stability and the absence of it are well noticed, and this tripod has uncompromising stability. I have no idea regarding how many years these legs will endure, and eventually, this tripod, just like any other equipment, will not live forever. Since I doubled and tripled my field time over the last few years, and I choose more challenging and difficult shooting conditions, the equipment too is ruined and expended more frequently, with the legs of the tripod being no exceptional. Yet there is no doubt that these tripod's legs, just like mine, love the field and have no intention to break any time soon and will continue to serve me for many years to come. The previous models I had endured approximately 6 years of intense use, but with a more moderate use made by most photographers, I guess they would have endured twice that long. There is no doubt that I will keep using these legs, and only this series, for field shooting for as long as I can. I also purchased one of the best heads I ever had for landscape photography, suitable for these legs, but this I will discuss in a future blog. For now, I can only say that the current head is W3-Manfrotto MHXPRO.

To sum it up – benefits: resistance, stability, convenient to use.
Disadvantages: weight.
Obviously, it is impossible to avoid heavy weight if stability is important.
Ultimately, for photographers who need a pair of legs, it is worth the investment.