I studied Theory of Art at the Open University of Tel-Aviv. And have a B.Sc. in Physics from Tel-Aviv University
I am the ambassador of
Ferrino Israel
. I am one of the gallery artists of
SeeMe
in NY
I have been teaching ART and photography for twenty years and professional image processing for the past ten years. I have won several international competitions in photography and have published in international magazines in photography
.I have an active blog on photography and advertising for the Israeli public. I have been an experienced field-man for more than twenty years now
I have been taking part in single and group exhibitions since the age of 17 and have presented several single exhibitions since then
I do studio photography and landscape photography. It seems like two different areas, but not.
Both in the studio and in nature, I deal with the same subject. Weaknesses and the end of existence
In studio photographs, I focus on the long-term documentation of my moments of weakness. Moments of mental fatigue. Of emotions such as feelings of guilt, anger and depression. Unlike the landscape photography, in the studio I am on both sides of the camera. Both behind the eyepiece and opposite the lens. I found that I am the best model to introduce myself. I know exactly how to describe my emotions, so I prefer to be both the model and the photographer. In the studio photographs, I remove the masks from me in a process
of release that takes a few hours each time before the start of filming
Nature, I am hiding behind the camera, but at the same time exposing the weaknesses through moments of fatigue of the landscape. Moments that the landscape would prefer not to be seen in them. Rough moments, evidenced by the weariness of view pretense that everything is beautiful, moments of the end of the day and accumulate grinding of the view. I prefer to focus on the moments when I and nature are tired but are still there with each other at the end of the day. I focuses on those intimate moments that both nature and I are exposed to the effects of the weather on the soul
-----------------------------------------------------------------------------------------------------------------------
Collaboration Message

I'm pleased to inform you of the beginning of a fruitful and innovative cooperation between me and "
Traveler Tours and Tourism
" - all tourism services in Israel and around the world under one roof, with 30 years of experience in the field, and the "Shimoni Group of Companies" the Israeli seller of "
FujiFilm
", the world's leading manufacturer of cameras and photographic equipment, and "Y.A Camping" the Israeli seller of the leading manufacturer of "
Ferrino
" the Italian equipment for hiking, camping, extreme sports
Links



שיתוף הפעולה בין גיא גבע, אומן ומורה לצילום לבין אורן מזרחי, הבעלים של "פי.סי.דיל מחשבים" ובונה מערכות מחשוב בעל ניסיון רב שנים, קם מתוך רצון משותף להעניק ללקוחות המעניינים ברכישת מחשב בכלל ובעלי זיקה לתחום הצילום בפרט את כל הידע וההבנה בבניית מערכת מחשב מתאימה ובחירה במסלול לימודי מקביל.
במהלך 5 השנים האחרונות, חלק ניכר מתלמידיו של גיא, הפכו ללקוחות של "פי.סי.דיל מחשבים" וקיבלו ייעוץ ברכישת מחשב מקצועי המותאם למטרתם המקצועית ובמסגרת תקציבם האישי. "פי.סי.דיל מחשבים" שמה את הדגש על הצד המקצועי וממליצה לכל לקוח הפונה לצילום ועריכת תמונה, לתחילת לימוד וייעוץ נוסף אצל אומן הצילום הבינלאומי גיא גבע.
כחלק מתכנית רחבה, אנו מתכוונים לכתוב סדרת כתבות מקצועיות, אותנטיות מתוך הידע והניסיון שרכשנו במרוצת השנים.
כמו כן, נערוך הערכות חומרה משותפות עם הענקת ציון לדגמים נבחרים ומשתלמים של עזרים נוספים כגון, מסכי מחשב, מקלדות, עכברים, כרטיסי מסך מותאמים לעריכת תמונה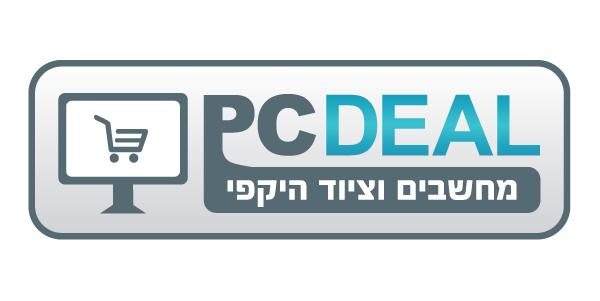 ----------------------------------------------------------------------------------------------------------------------
*****Publication in*****
My Fujifilm page
,
Abstract Mag TV
,
האגודה הישראלית לאקולוגיה ואיכות הסביבה
,
In Maco
,
F-Stop magazine
,
SeeMe page 1
,
SeeMe page 2
,
SeeMe page 3
,
SeeMe page 4