Zeiss Milvus 18mm f/2.8
I think I liked being out in nature since I was ten years old. I remember how I used to come home from school, finish doing my homework, empty out my school bag, throw in a few snacks and a bottle of water and go wandering in the fields and the orchards around. As the years passed, my school bag turned into a backpack and the fields and orchards walks turned into weeks of hiking and trekking.
I bought my first (film) camera when I was 16. The distances of my hiking kept increasing in the course of the years, and with them my photography gear kept improving, but Zeiss lenses seemed like a dream that only professionals had. Photography grew to take an ever increasing part of my treks, and that entailed upgrading my lenses, alongside my growing interest in a specific photographic area – landscape photography. This change dawned a natural development on me by making me realize that photography is not only what I most like doing but that I have to pursue it as a career - anything else I tried made me suffer.
Even as a professional photographer Zeiss lenses seemed too expensive. I had a chance to occasionally use them through some colleagues but their price had caused me to refrain from purchasing them myself. Eventually, I realized what my colleagues did a long time before me –while I kept changing my lenses over the course of the years, since I was never fully satisfied with them, they kept the same lenses and ended up spending considerably less than me.
All the lenses I previously used as a photographer were all professional quality ones, but they always had problems that pushed me into an endless swirl of changing lenses in the hope that the new model would solve them. However, I kept having the same problems, or a minor version of them. In wide angle lenses I constantly had vignetting, problems of chromatic aberration and flares. Eventually, I began using Zeiss lenses and it was like a dream come true; as if all the obstacles I encountered never existed. I could achieve maximum sharpness for the whole width of the frame with a completely open aperture and there were no chromatic aberrations. This finally enabled me to shoot night photography and to control the depth of the field of each picture taken without being concerned. I didn't have to keep replacing my lenses anymore and my expenses decreased.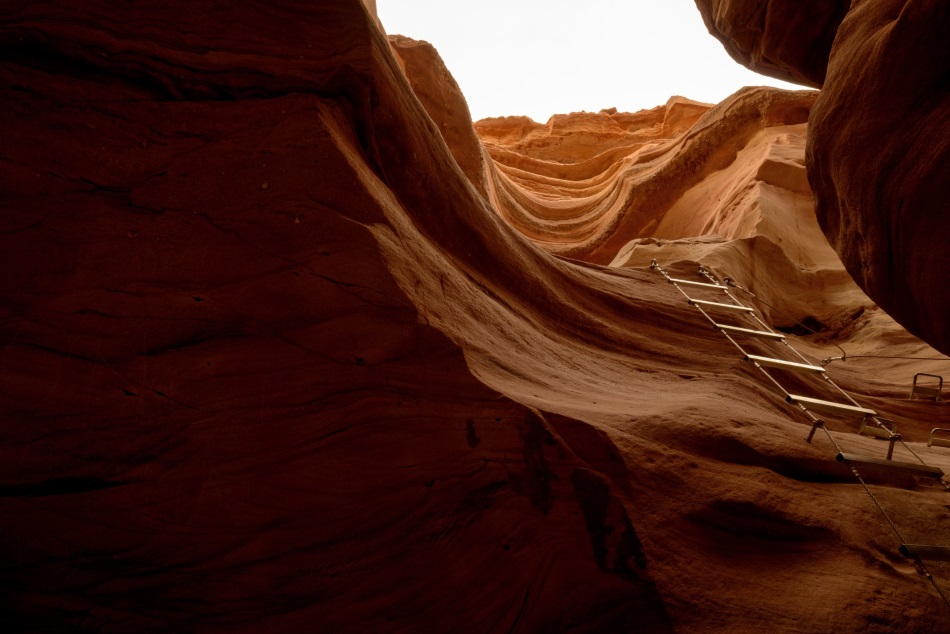 Zeiss Milvus 18mm f/2.8. @f/18 @2" @ISO-100
When I go on a hiking photo shoot I usually go by myself. It enables me to focus on the photography and decide on the pace. I can walk for kilometers without making any stops in order to get to a specific spot, or I can stay a whole day in one place, just so I can capture the ideal hour for shooting. Equally important, I can revisit the same spot as many times as I need, until I am satisfied and can return home with the specific picture I had intended to get. I know from years of experience that in order to accomplish that specific picture I need to go deep into the terrain and many times in far from ideal weather conditions.
A couple of weeks ago I had a chance to use the new Milvus 18mm f/2.8 lens by Zeiss and so on that very same day I headed to the Israeli desert. Since it is the beginning of the winter, I encountered strong Northern winds carrying sand, very low temperatures in the morning and an endless amount of dust. This lens is resistant to sand and dust and I was not concerned by these weather conditions – and indeed, after shooting in a sand storm and with dust clouds around me, this lens doesn't even have the tiniest grain of dust, it looks brand new.
My first destination was the Red Canyon, north of Elath. The beginning of the trail was accompanied by strong winds carrying sand, and then I had to climb down on-route ladders that are attached to the bedrock. These uneasy conditions mean the lens has to be very resilient, and this lens withstood them all.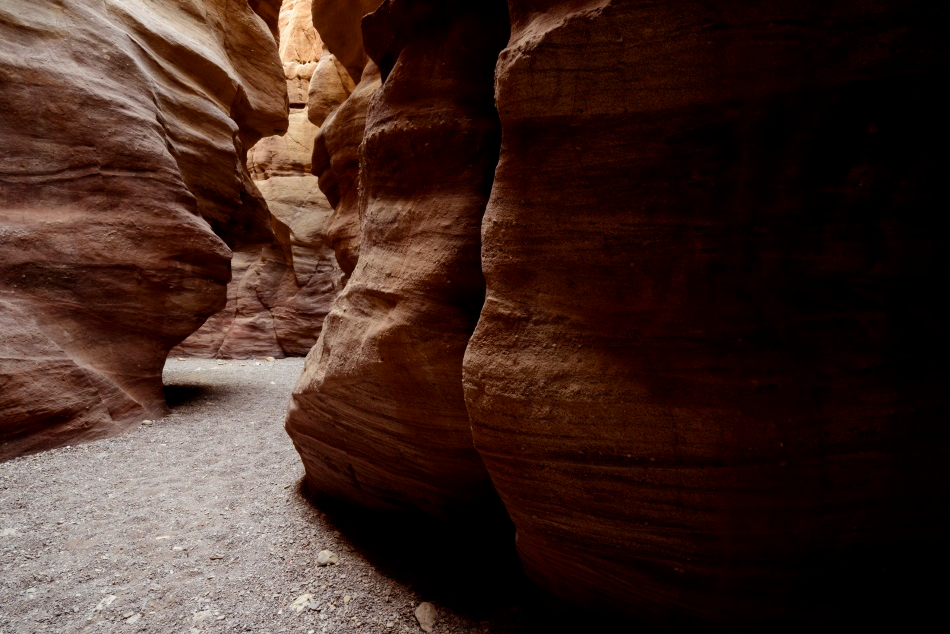 Zeiss Milvus 18mm f/2.8. @f/16 @1" @ISO-100
Aside from all that, a lens should produce good pictures, and this lens managed to greatly surprise me. The Milvus 18mm f/2.8 leads to results with no distortion at all, not even when the horizon is high in the frame, it remains completely leveled. This is extremely important since it allows me to shoot a large area within a very narrow canyon, and the end result is a picture that looks as natural as I see it in reality. One may think that the pictures here were taken with a 50mm lens, however, they were taken with a wide angle lens in a very narrow canyon.
One of the problems that you may encounter when you shoot in a narrow canyon looking up towards the sky is chromatic aberration. This is the result of the sharp contrast between the bright sky and the dark bedrock within the canyon. This lens greatly succeeded here too. The line separating the top of the canyon from the sky is well defined and distinct. This enables the photographer's work to be precise and makes retouching unnecessary, which also means that the sharpness, the tones and the shades of magnified prints would not be harmed. It also enables me to shoot using varied techniques such as a wider dynamic range or focus stacking, without hesitation.
A problem that often occurs when shooting in a narrow canyon, and can ruin the entire picture, is vignetting. The lens can easily create dark edges and corners, which make the whole picture dark and many times unusable – if you try and bleach these edges the resolution of the entire picture is damaged. Zeiss seem to have solved that too. With a completely open aperture this problem is virtually non-existent – and this is a dark shady canyon! – and once you close the aperture to 3.2 the picture obtained is flawless throughout the whole frame. It was my choice whether to work with a narrow field of depth or to use focus stacking. I was completely liberated from worrying about the edges darkening and could fully enjoy focusing on what really matters – choosing the angles, the balances within the picture and what it is I want to convey.
Sharpness has always been a problem of the wide angle lenses, especially the edges of the picture. Narrow canyons look, in most cases, as an assembly of layers being formed by the bedrock being eroded over the course of millions of years. Shooting these layers with a not-sharp-enough lens results in their deformation, and it looks terrible. When a client orders a printed photo and the edges look as if someone stretched and smeared them it is very embarrassing. This is something that you don't have to be a professional to see, especially in blow-ups of over a meter. I don't know how Zeiss managed to solve this problem, but even the edges are sharp and I have complete freedom of action as a photographer to choose any angle I want, no matter how radical.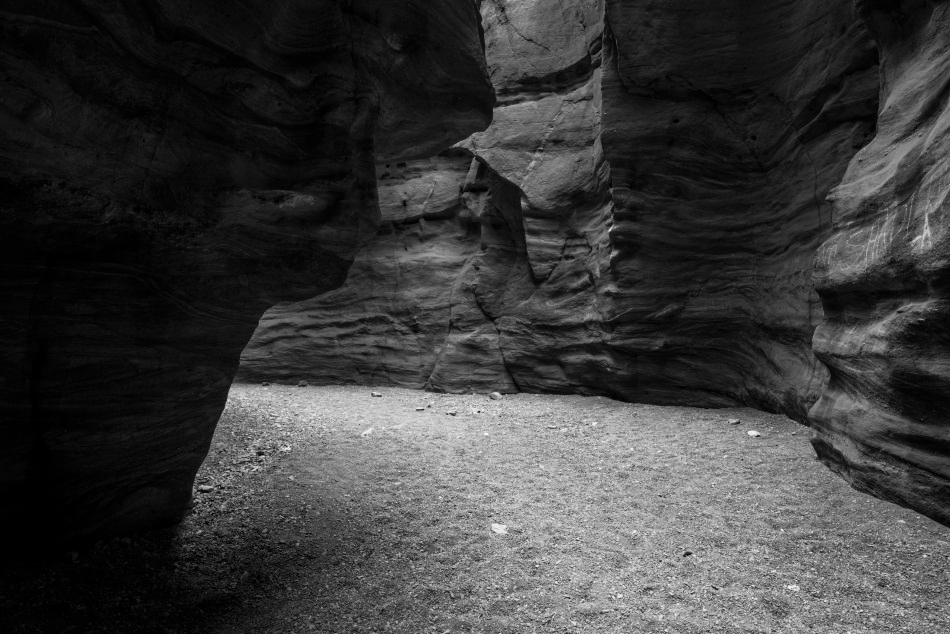 Zeiss Milvus 18mm f/2.8. @f/16 @5" @ISO-100
Following the difficult canyon hike I trekked on to shoot the sand dunes by Elath. 30 km per hour wind welcomed me, twirling the sand over all my photography gear and under my clothes. In these conditions I usually preform low angel shooting, using a tripod of course. Shooting from these angles requires achieving considerable contrast between the gentle stripes of shade that the wind makes on the dunes and the brighter parts of the soft sand; otherwise the whole texture is lost in the picture. To my great satisfaction, I realized the Milvus 18mm f/2.8 can create the required contrast.
I was never more satisfied with a wide angle lens. I was amazed to use a lens that makes no distortions, even when the horizon is high in the frame. There were no problems of vignetting or a problem of sharpness with open apertures. I also did not encounter any chromatic aberration. This is indeed the best wide angle lens I ever used in my whole career as a photographer.

You can read it in here: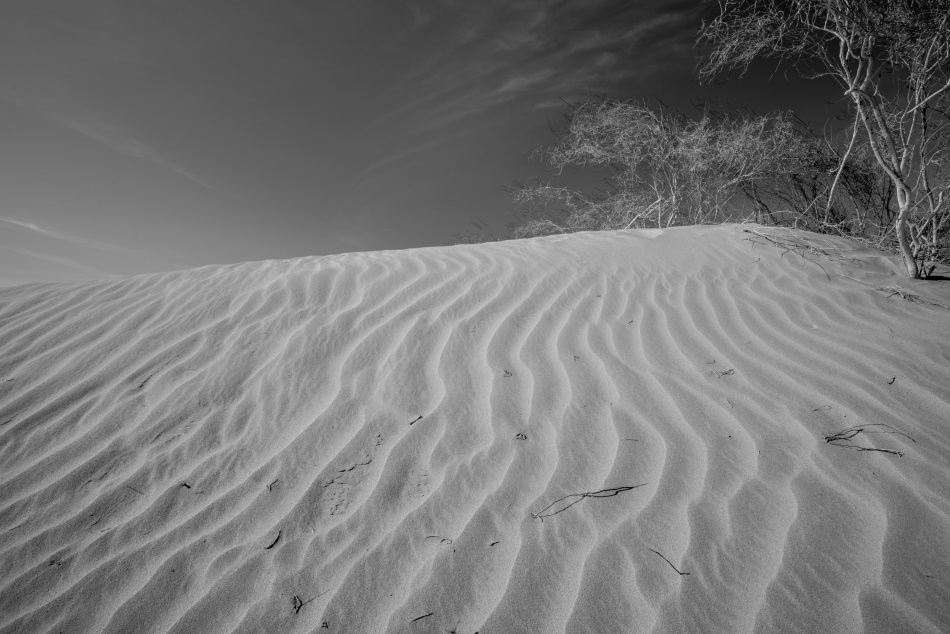 Zeiss Milvus 18mm f/2.8. @f/18 @1/40 @ISO-100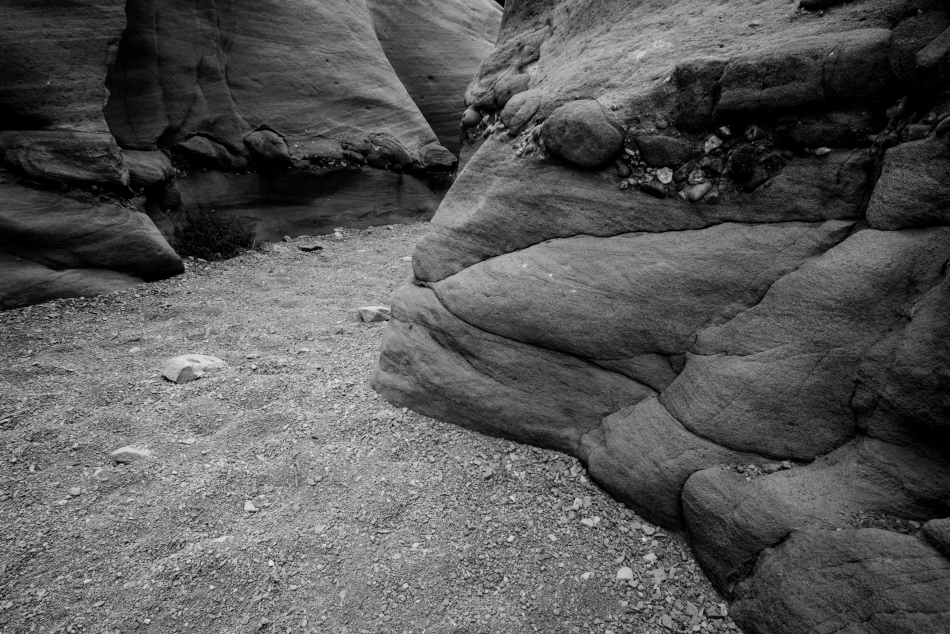 Zeiss Milvus 18mm f/2.8. @f/13 @3" @ISO-100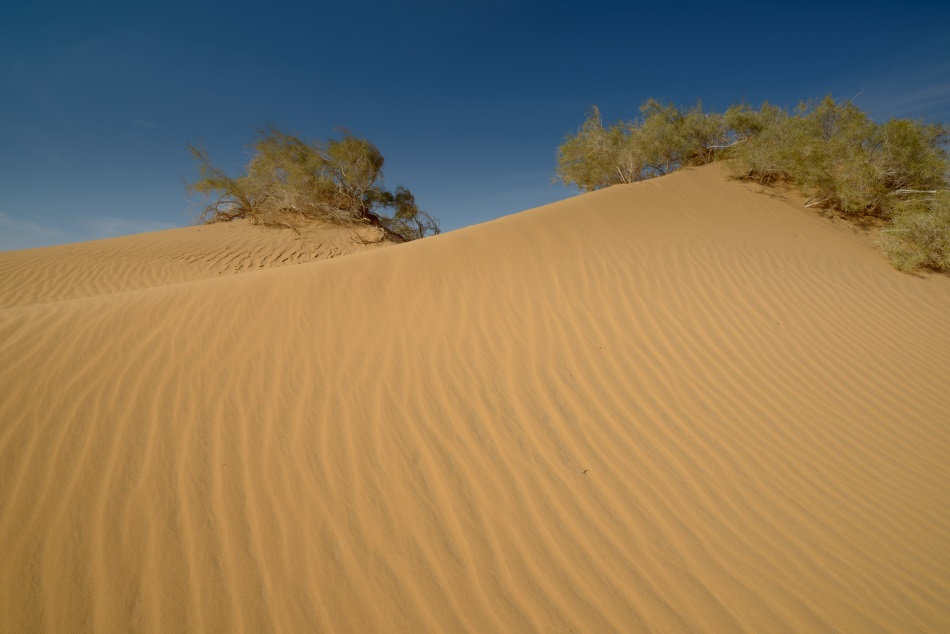 Zeiss Milvus 18mm f/2.8. @f/18 @1/40 @ISO-100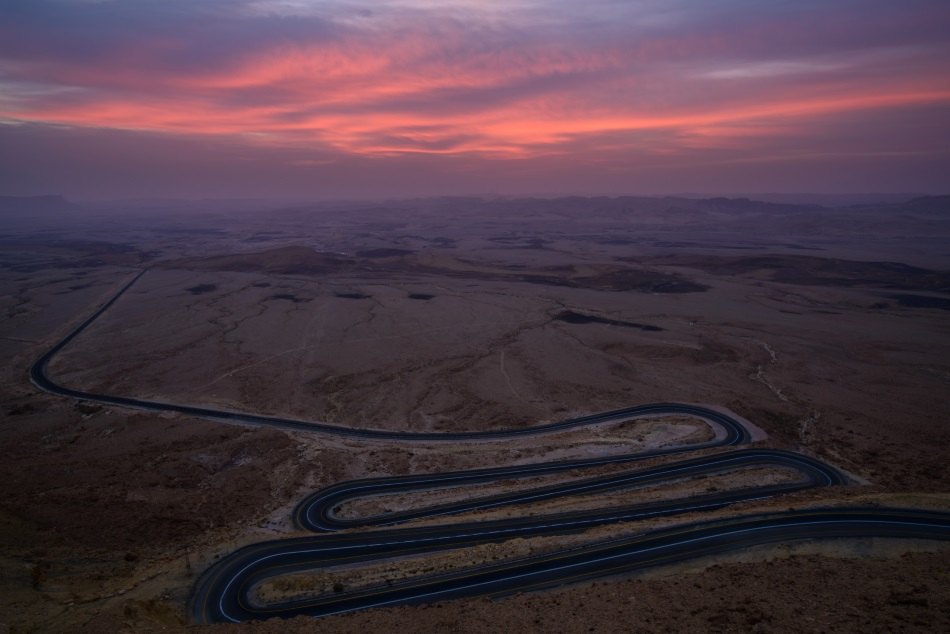 Zeiss Milvus 18mm f/2.8. @f/18 @3" @ISO-100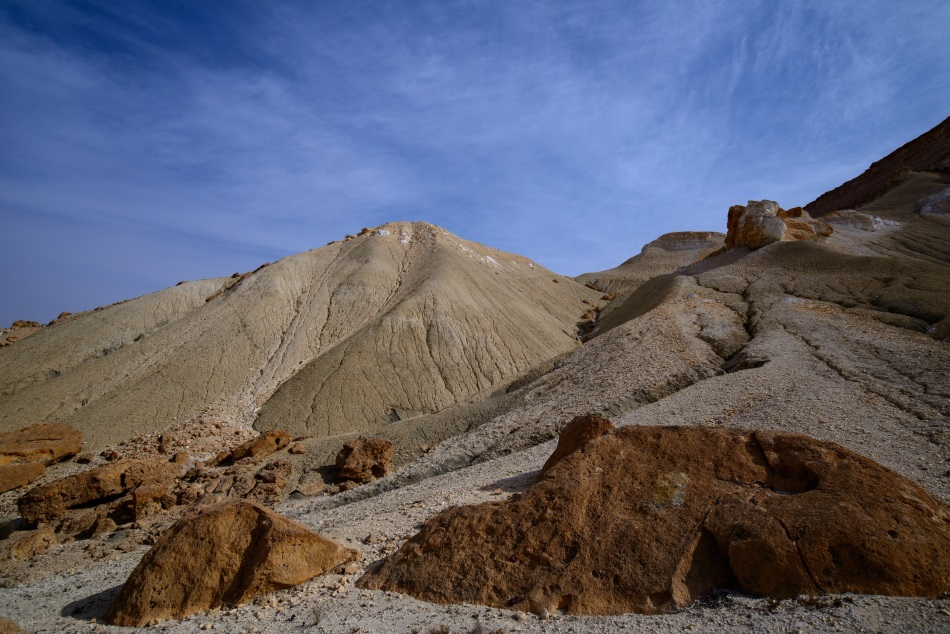 Zeiss Milvus 18mm f/2.8. @f/8 @1/400 @ISO-100